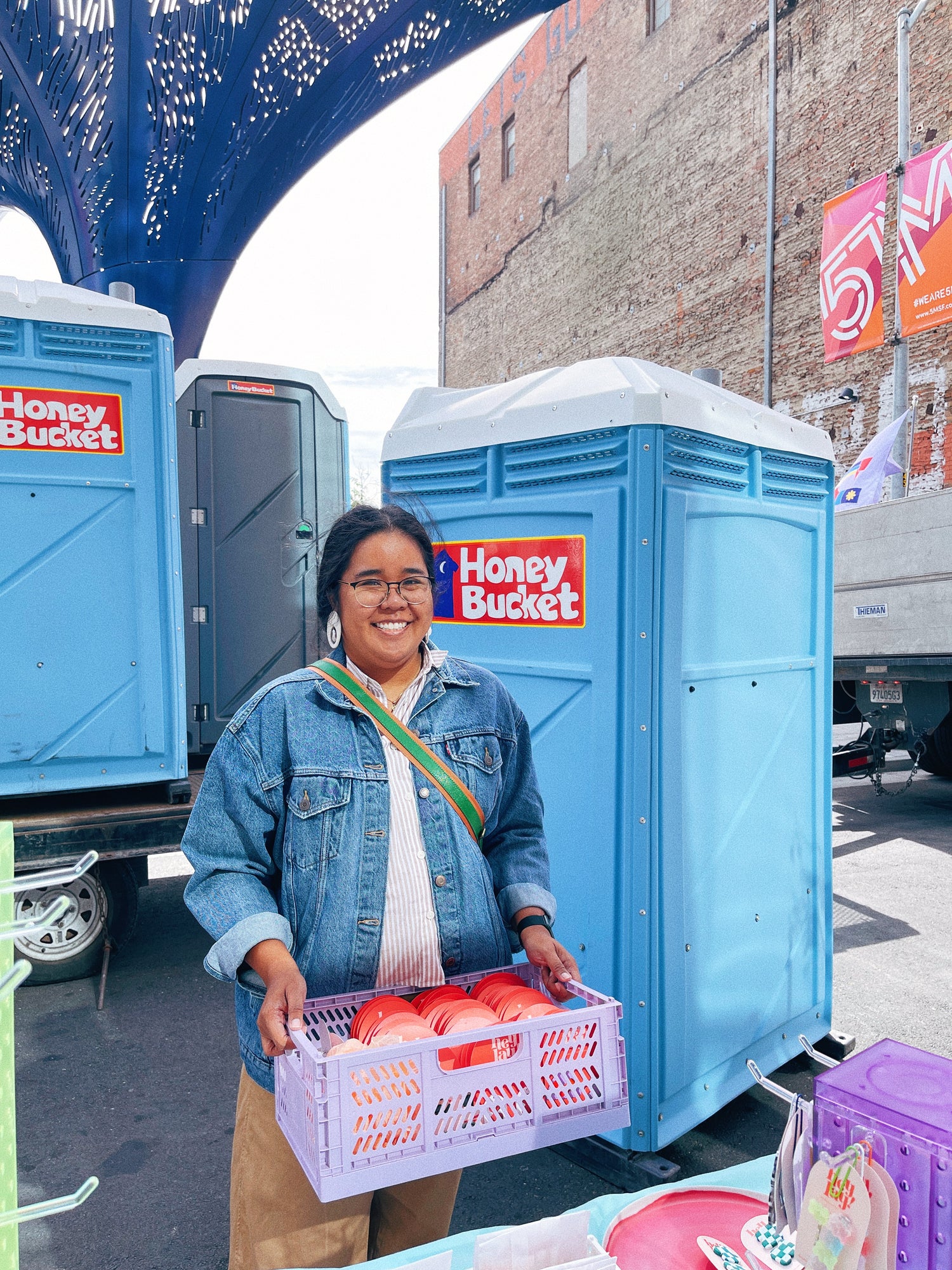 About me
I'm Leah. I am Filipino-American. I was born, raised, and still live in the beautiful San Francisco Bay Area. From a young age, I was always drawing, making, and creating.
I have a BFA in graphic design, so it's fun to combine my graphic design knowledge with my crafting skills. When I make anything, I either make one item or way too many which is why I wanted to start this new venture of actually sharing the things I make with others.
The inspiration for all the different pieces come from doom scrolling Instagram and Pinterest, the Philippines and Filipino/Filipino-American culture, and all my favorite art and design eras throughout time.